FleetControl
Your fleet mission control. Be in the know of your fleet status.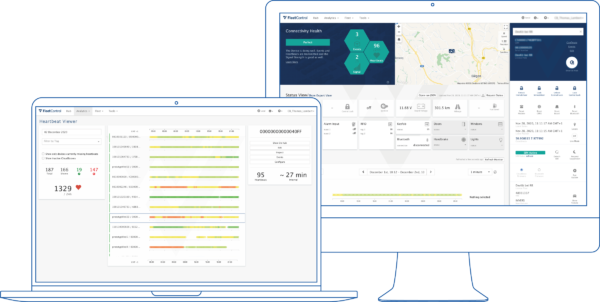 About FleetControl
FleetControl, the INVERS fleet management software, gives mobility providers the ability to connect, configure, control, and optimize their fleet quickly and easily all from one interface – regardless of the fleet telematics solution or vehicle type. Additionally, it allows for remote updates, over-the-air vehicle troubleshooting, analyzing fleet status, and managing vehicle maintenance across cities.
Learn more about our features
Connect
FleetControl allows you to connect as many vehicles as you want at once and make them ready-to-share quickly. No matter the type of vehicle and telematics.
For an extra easy start, you can use our SmartControl App. It allows you to run the complete set-up process for the telematics and do various performance tests, at the push of a button on your smartphone. You can also perform bulk connection of multiple vehicles at once.
Control
Regardless of your telematics, check on your fleet status to make sure everything is running smoothly, interact with your vehicles, remotely diagnose and troubleshoot and test or perform bulk commands. This gives you high flexibility in scaling as well as the power to manage all vehicle-relevant data centrally.
Optimize
Ensure your vehicles are at 100% availability, whether it is in-a-rental or ready-to-rent. The optimization feature allows you to gain deep insights into your fleet data and utilization over time. In turn, enabling you to act fast to ensure your vehicles functionality, security, and availability around the clock.
Predict the wear-and-tear and potential technical issues of your vehicle components. Through our FleetViewer feature, you can even detect early malfunctions with our automatic smart alerts (e.g. door unlocked outside of a rental episode).
What are the benefits?
Seamless vehicle configuration
Manage INVERS telematics (CloudBoxx), or other telematics by using CloudConnect with a simple set-up process.
One hub for all device and vehicle information, such as vehicle health and GPS quality in your business area.
All FleetControl functionalities are also made available through our open API to be consumed by any other service or software that is connected to it (e.g. your sharing software or other third party platforms).

Actionable fleet diagnostics
FleetControl serves as a powerful tool that makes your daily operations efficient and cost-effective by providing remote oversight and diagnostics of your fleet.
Perform updates, reboot, and troubleshoot vehicle and telematics issues.
Inspect vehicle events over a certain period of time to retrace user activities and vehicle history to identify issues and optimise processes.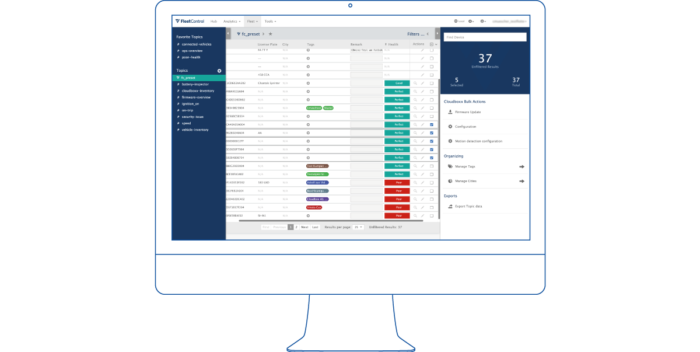 INVERS SmartControl app
The SmartControl app is the perfect assistant, supporting you to make new vehicles available to your customer base fast.
Guided workflows support users of different technical backgrounds to install, configure and test CloudBoxx and CloudBoxx Mini. Usage of camera makes adding vehicle master data, such as VIN and license plates simple.
Additionally, our direct connection to INVERS CloudConnect allows for testing of OEM ex-factory telematics possible.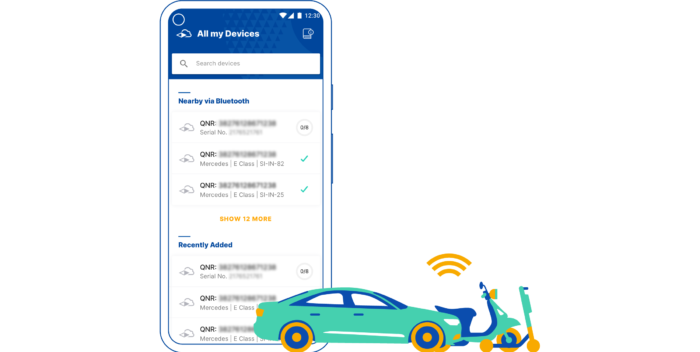 Ecosystem
The INVERS mobility tech stack
Make your vehicles connected and sharing-ready. Set-up, scale and diversify your shared fleet offering quickly and easily with the CloudBoxx range.
Get detailed insights and real-time updates on your fleet, including vehicle events, heartbeats, ignition status, fuel levels, and more.
Use the powerful INVERS OneAPI to build your own proprietary sharing software or choose the sharing software that suits your needs from our partner network.
You want more information?
Contact our shared mobility consultants to learn more about our solutions