COVID-19 Responses from Leading Mobility Operators in Asia
Summary
Operators in Asia were one of the first ones to adapt to the pandemic. Operators from Bounce, GoJek, SOCAR, and WeMo share their responses to making shared mobility more relevant in India, Singapore, Malaysia, and Taiwan.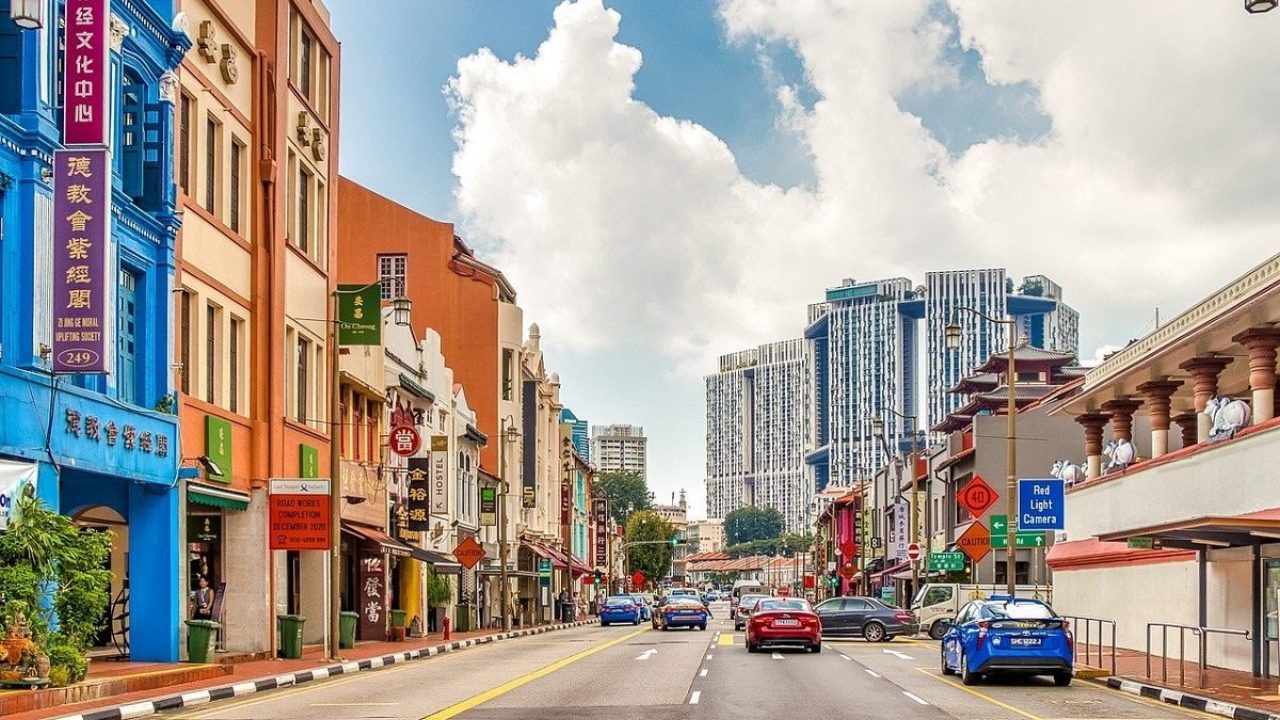 COVID-19 has changed the landscape of transportation, especially for shared mobility. People are now more cautious of shared spaces and shared surfaces. Across Asia, governments have approached the pandemic differently. Some countries are operating business-as-usual, whereas others are told to stay at home. How does this impact shared mobility operators? What have operators done to adapt to this new environment? What do operators expect to be the new normal?
Leading operators in Asia came together to discuss this at MOVE Virtual on a panel hosted by INVERS. The panelists represented the broad ecosystem of shared mobility with different operations like micromobility and ride hailing:
With so many great insights shared during the panel, we summarized key points to highlight to what extent the pandemic has impacted shared mobility.
Responses from Cities and Impact on Shared Mobility
Countries like Taiwan reacted swiftly and were equipped and prepared for the virus, building on their experience dealing with such an infectious disease after SARS in 2002. This meant that Taiwan did not have to shutdown its economy. As a result, day-to-day life was not severely impacted and WeMo continued seeing 25,000 rides per day per city and even experienced 15% growth month over month. This growth came with the need to take new precautions now, Jay added, and WeMo made sure they could provide a safe and hygienic mode of mobility. During the daily routine of swapping out batteries, staff were required to clean and disinfect the mopeds as well.
Meanwhile, India was home to the world's largest lockdown. People were not allowed to go outside and businesses were completely shut down. Bounce adapted to this new environment by offering longer duration rentals instead, whereas before most trips were short. By offering rentals for 7 days or even up to a few months, Bounce was able to provide users with a temporary form of private mobility that better suited consumers' needs. Even as demand is starting to pick up, Vivekananda said they are still playing it by ear and continuing to adapt where needed.
When people are discouraged from going out, the need for mobility decreases and the demand for delivery services increase. For SOCAR in Malaysia, this was an opportunity operate in a new vertical. Mustafa pointed out that piloting a new business model was not in their short-term plans, but COVID-19 triggered the need to pivot. With shared cars available and underutilized by consumers, SOCAR started focusing on business-to-business operations. This involved solidifying key partnerships with delivery companies like Lalamove and MrSpeedy to provide them with a fleet of vehicles to meet growing demand for their services.
A similar story played out in Singapore with Gojek. With a plethora of services available, Lien said it was important for Gojek to make sure their ecosystem stayed viable and operational throughout the pandemic so drivers could still have earning opportunities. Even as ridehailing demand decreased, driver subsidies and partnerships with delivery companies like Deliveroo and the People's Association kept users connected to the service. The Singaporean government also supported ride hailing drivers with a package to get them through any financial struggles they were facing.
Growth Potential of Two-Wheeled Mobility
Local mobility culture is critical for operators to understand so they can make sure the vehicles, service, and value they provide to users is relevant and addresses a specific need. Weather often influences what mode of mobility users prefer. In Singapore, where the weather is hot and rainy, mopeds or sit-down scooters are not as popular. That's why Gojek's ride hailing service uses cars only. However, Lien said that open air transportation may be deemed as safer when it comes to COVID-19.
In fact, Jay found that WeMo users tend not to put down the plastic cover in their helmets. One reason is due to concerns from cleanliness, but it also highlights their preference to be exposed to the open air. Similarly, the helmets themselves could cause concern from users, which is why Bounce started testing out using UV light to disinfect quickly and efficiently.
In India, penetration of two-wheel vehicles is about 40% with over 25 million mopeds sold. Combine that with a low disposable income, people do not want to spend most of that on a car. This is where Bounce fits in. Vivekananda revealed Bounce was working on building their own electric moped. This stemmed from the need to build a sit-down scooter that is better suited for sharing in India. Currently the Bounce fleet is comprised of gasoline mopeds and have faced issues with stolen gas and parts. By building a moped with proprietary parts, Vivekananda hopes this reduces the attractiveness of parts in second-hand markets. With a new moped in development, strategizing on new business models, Bounce hopes to get a million mopeds on the road.
Shared Versus Owned Four-Wheeled Mobility
Since launching in Malaysia as the first city outside its home base of Korea, SOCAR now has over 2,000 cars in the fleet after two years of operations. Before the pandemic hit, SOCAR hit one million rides too. Mustafa shared these achievements along with proof on how carsharing and growing utilization has helped with reducing congestion – every shared car is found to take 5 cars off the road. Add to the fact that carsharing is being perceived as safer than public transit, Mustafa is working hard with his team to continuously improve its platform and provide a frictionless experience to users.
In Singapore, car ownership is pricey and more parking lots are being repurposed for better use. One of the parking lots at Changi Airport, for example, is now Jewel, a popular mall and green oasis with an indoor waterfall. Owning a car makes less and less sense, and this is where shared rides come in. Even though shared rides are not currently preferred with concerns on risk of transmission, Gojek has enhanced and increased the level of cleaning to do their part to minimize the spread of COVID-19. With transport volumes down 80% in Singapore, Gojek is working to support behavioural changes based on people's different levels of risk appetite and how they can still get people to their destination.
Working with the Government
Ride hailing is regulated in Singapore and supported by the government all around. Lien said this has helped with building trust among parties involved. Gojek has also been able to leverage its platform by supporting contact tracing efforts to reduce the spread of COVID-19. WeMo, similarly, has strong relationships with the Taiwanese government and helps bring forward smart city initiatives. This involves using the mopeds to monitor traffic air quality and road conditions. With close ties, WeMo was also able to help the transportation bureau figure out how residents changed their commuting behaviour during the pandemic. Use of public transit had decreased by 30%, and while WeMo did not absorb all those trips, they were able to prove that shared mopeds are supplemental to public transit and does not steal users away from it.
With a good working relationship with the government, WeMo is able to work with city officials to track down thefts who steal parts of their moped. WeMo's tech stack can determine the exact moment a battery is removed, for example, and share that information along with location data so city officials can review the nearby CCTV camera. Unfortunately, even though Bounce's tech stack provides the same data, being in an emerging market means minimal CCTV cameras, making it more difficult to track down these thefts.
However, Vivekananda sees opportunities with being in an emerging market. Mobility is a fundamental right. Bounce operates a typical moped sharing service in Bangalore and Hyderabad, and modified services in six smaller towns that do not have public transportation. With the right operating model in smaller towns, Vivekananda believes Bounce can support people's needs to move around and reduce the need for ineffective bus lines.