Trip to Taiwan: Discovering the Moped Culture
Summary
Mobility looks different throughout the world and in this new series, we interview industry experts from different countries to learn more about their mobility culture and needs. We first explore Taiwan and its bustling moped culture, learning about the challenges and opportunities of micromobility in this country.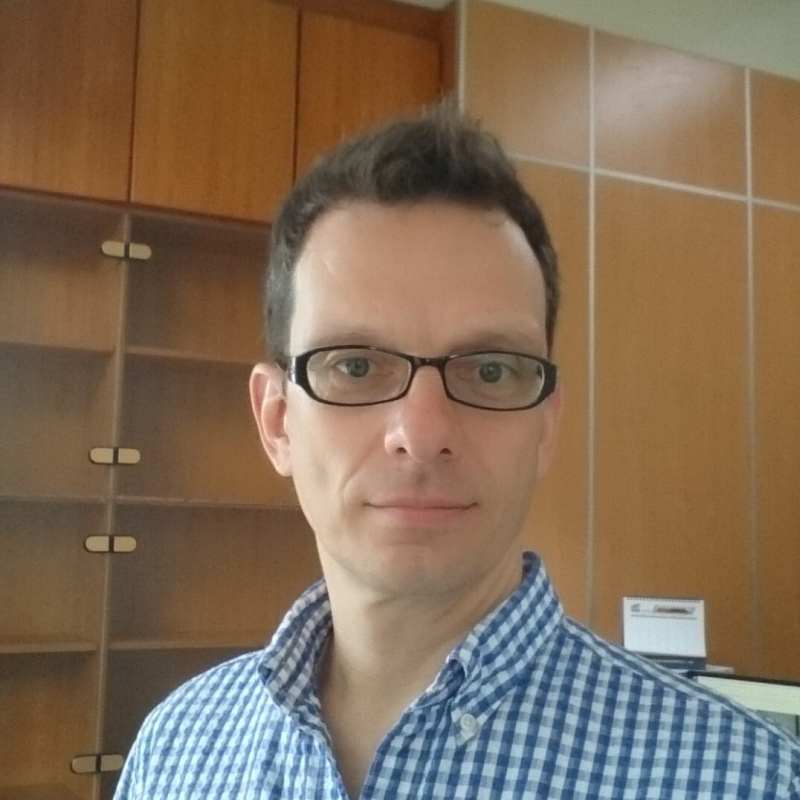 Taiwan is one of the global centers of shared electric micromobility usage. Being a traditional two-wheeler market with mopeds and bikes dominating the streets, Taiwan can be seen as an innovation hub for the future of mobility. From user-based battery swapping to a strong electrification of bikes and mopeds, Taiwan sets a powerful example for leading global mobility innovations.
We interview Timo Eccarius, Postdoctoral Research Fellow at National Cheng Kung University. Timo has been living and researching  in Taiwan since and has become a leading researcher in the field of micromobility. His research interest is on how to invoke travel behaviour change toward more sustainable transport, specifically with the adoption of shared, electric-powered two-wheeler mobility like e-scooters, e-mopeds and e-bikes.
What role does micromobility play in Taiwan?
In a way, Taiwan is micromobility heaven, but it is a bit of a mono-culture. E-scooters and e-bikes are not very popular. Instead, the Taiwanese rely on and are in love with their mostly fossil-fuelled mopeds and motorcycles. The country has the highest density of powered two-wheelers in the world – almost two for every three citizens, which is 14 million in total. Despite Taiwan's prosperity (purchasing power adjusted GDP per capita equals Germany's), Taiwan has not moved to automobility as the dominant mode of mobility. Two-wheelers are more practical and quicker in navigating through dense traffic. Even car owners usually keep their mopeds as a convenient way to get around the city.
What does the shared mobility market look like in Taiwan?
Bike sharing is a great success story. When I first visited Taiwan around 20 years ago, I rarely saw anyone cycling. Today, the Youbike service is everywhere. In the southern city of Kaohsiung, for example, the next generation system aims to have bicycle docks every 200 meters.
E-moped sharing started taking off 6 years ago with WeMo. Then in 2019, the entrance of Gogoro subsidiary, GoShare, brought momentum to the market. The incumbents WeMo and iRent were forced to expand more aggressively in order to compete with the new, well-funded entrant. Today, most cities with e-moped sharing have at least two competitors present.
In total, Taiwan's fleet of shared mopeds is around 16,000 and growing. But it is not hard to see the huge potential for shared micromobility. Taiwan's passion for powered two-wheelers remains strong, and 14 million private mopeds could – at least partly and theoretically – be replaced by shared ones. But convincing people to give up ownership, so that society can benefit from a less moped-occupied public realm, will be a challenge here as it is with cars in other parts of the world.
What has helped grow the adoption of moped sharing in Taiwan?
The success of shared micromobility in Taiwan is closely linked to the success of electrification, in particular the e-mopeds from Gogoro. The company's combination of an appealing design and performance, paired with the innovative battery swapping system, raised awareness and openness of the Taiwanese to using e-moped sharing. Even GoShare's competitors admit that.
Taiwan's e-moped sharing companies also cross-promote a lot with partners from other business domains. For example, time-limited discounts with high speed rail, travel packages, restaurants, convenience stores, music performances, etc. Some also make their service available using the same payment system that people use for public transport via smartcards or smartphones.
What is needed to grow shared micromobility in cities?
Cities need the right policy incentives and disincentives aimed at creating a less polluted, less noisy, more resilient, and more sustainable future. Shared micromobility plays an important role in achieving this goal. But despite the economic advantages of shared micromobility, the convenience and status that comes with a privately owned vehicle is hard to beat.
If city authorities are serious about removing private cars from the road and freeing up public space, a combination of push and pull measures are needed. For example, free parking for shared vehicles and stricter enforcement of parking violations of private vehicles. It is not unreasonable to give preferential treatment to shared vehicles because research has shown that they can replace several privately owned vehicles.
Closer integration of micromobility services with public transportation is another key element to growing shared micromobility in cities. This means physical proximity such as with mobility hubs by transit stations, but also digitally with the integration of payment options with public transport, and broader use of mobility-as-a-service schemes.
What are some obstacles to shared micromobility adoption?
In Taiwan, the top concerns people have about e-moped sharing involve the condition of the vehicle (such as cleanliness and maintenance needs), not feeling safe riding in traffic, and lack of moped availability when needed. People are unlikely to use shared micromobility when they feel it does not align with their lifestyle, values, or mobility needs.
One of the biggest obstacles might be the relative attractiveness of owning a vehicle. Ownership costs do not reflect the true cost to a city, and studies have shown that the cost of parking rarely reflects the value of public space or the cost of maintaining that space. Unfortunately, cities  are not motivated to correct this skewness due to political reasons. As a result, shared micromobility is often taken up by people who already use public transport or walk and cycle, while vehicle owners remain reluctant to change how they get around the city.
On the other hand, there is an opportunity for shared mobility. Research has shown that it is possible for people to feel a sense of ownership for services like carsharing. This would help reduce the perceived need for actually owning a private car. Shared mobility providers can try to promote this "psychological" ownership by emphasizing social desirability (think of the slogan "proud to share"), creating online communities, involving and educating customers, reducing anonymity and fostering interpersonal familiarity, and building closer relations with them.
If you could take us on a research trip to Taiwan, where would you take us?
Taiwan's vibrant capital in the north, Taipei, has built a super-convenient public transportation system, which is now accompanied by several shared micromobility options. We'd make use of them to discover the many culinary options and explore Taipei's back alleys. After that, we'd take a sleek high-speed train to Kaohsiung.
The laid-back, spacious, and friendly port city in the south is a nice change from the hectic, busy capital. In recent years, the city has been transforming from an industrial hotspot to a tourist magnet with a hip industrial heritage. Kaohsiung built the first tram line on the island, which is being expanded into a circle line and has five e-moped sharing operators to choose from.
The last leg of the research trip is about experiencing Taiwan's tour bike rental system. These are provided by GIANT at its island-wide stores, which has played an important role in the cycling boom of recent years. We'd first travel on the narrow-gauge Japanese era railway to the spectacular east coast. In Taitung, we'd rent the bikes and cycle 200 kilometres to Hualian along the Pacific coast and along rice paddies of the East Rift Valley. On the way, let's sip some Oolong tea while being awed by the views and refresh our tired legs in one of the many hot springs of the island.