Webinar Recap: Growing and Scaling Carsharing Fleets
Summary
In our most recent webinar, Jason Zahorik, Group Manager at KINTO Mobility, and his colleague, Jimmy Ouyang, National Manager, teamed up with Chris Anderson, Sales Director at INVERS, to discuss growing and scaling carsharing fleets and operations. Drawing from their own experiences, they shared valuable insights, discussed challenges they faced, and presented innovative solutions. They also revealed the strategies that have fueled KINTO's remarkable growth, which has seen the company expand twentyfold since its launch in 2019.
Despite a temporary setback caused by the pandemic, the global carsharing industry is back on the rise. With new players entering the field and existing operators looking to grow and expand, the industry is ripe with potential. However, there's no established playbook for scaling in this dynamic market, and all operators encounter their share of growing pains. That's why we invited Jason and Jimmy from KINTO, Toyota's mobility brand, to share their successful scaling journey during the webinar. In this recap, we highlight three key takeaways from their insights, providing valuable lessons for others in the industry.
Choosing the right cars for your customers
Central to KINTO's growth are several key factors:
Understanding the Customer: For KINTO, the primary focus is on rideshare and delivery drivers, a segment that emphasizes maximizing revenue. To cater to this, KINTO's vehicle lineup includes cost-effective options with superior fuel efficiency, such as the Toyota Prius, Corolla, and Camry.
Pivoting Amidst Supply Constraints: COVID-19 created vehicle supply challenges. KINTO had to consider higher-priced vehicles like the Highlander. Even though it wasn't their first choice of vehicle, they discovered new opportunities and possibilities with the Highlander.
Economic Factors: A holistic view of costs, factoring in aspects like maintenance and depreciation, guides KINTO's decision-making process. Such in-depth evaluations ensure that KINTO's choices are both customer-centric and economically astute.
By incorporating these elements into its strategy, KINTO ensures its match customer preferences and meet the company's financial goals.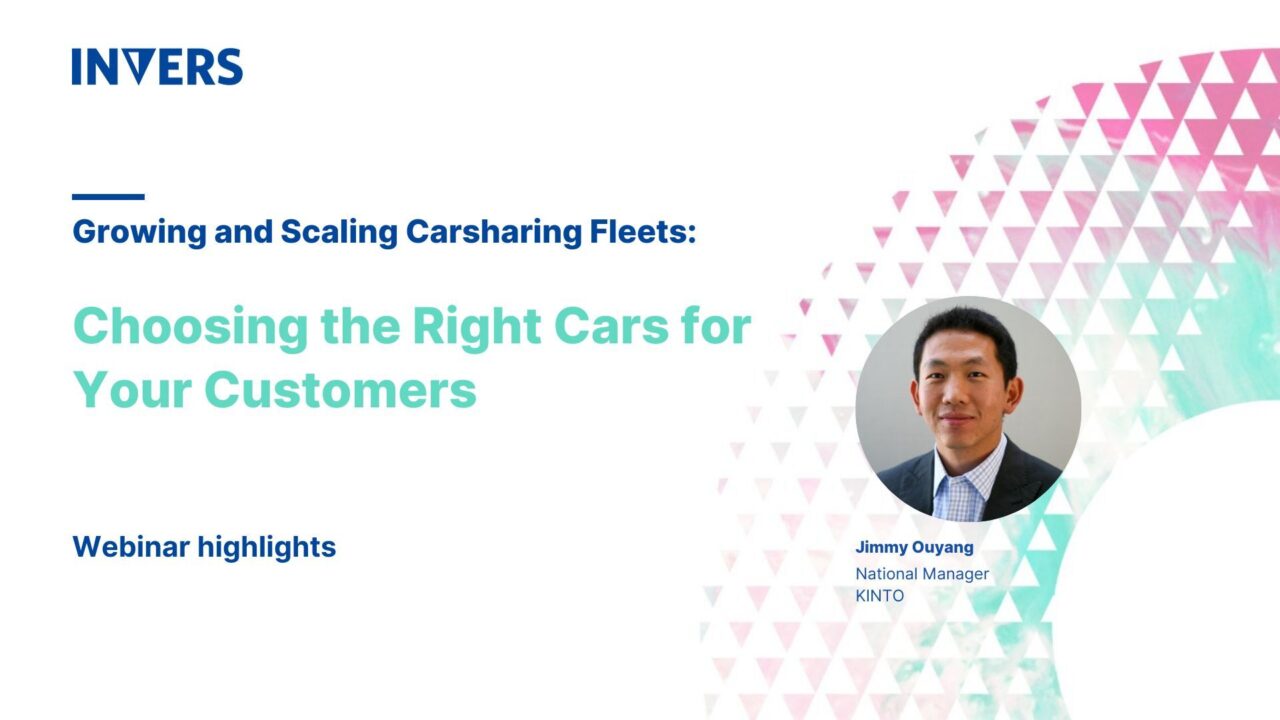 By incorporating these elements into its strategy, KINTO ensures its match customer preferences and meet the company's financial goals.
Structure your pilots to get key insights
Jason spoke about the struggle businesses face when deciding whether to change or maintain the status quo. He highlighted the importance of an adequately structured pilot to help discern the balance between the "pain of switching" and the "pain of staying put." Such pilot programs empower businesses with insights, help rectify misconceptions, and even pave the way for improved terms with partners.
Chris detailed two pilot paradigms. A brief 1-2 weeks program primarily assesses basic features, whereas an extended 2-3 months (or more) pilot delves into app performance, reliability, and overall compatibility. While many people may opt for the shorter pilot due to time and investment constraints, Chris recommends a longer, more intensive pilot program as it allows businesses to delve deeper into their chosen hardware's and app's reliability, performance, and suitability for specific needs.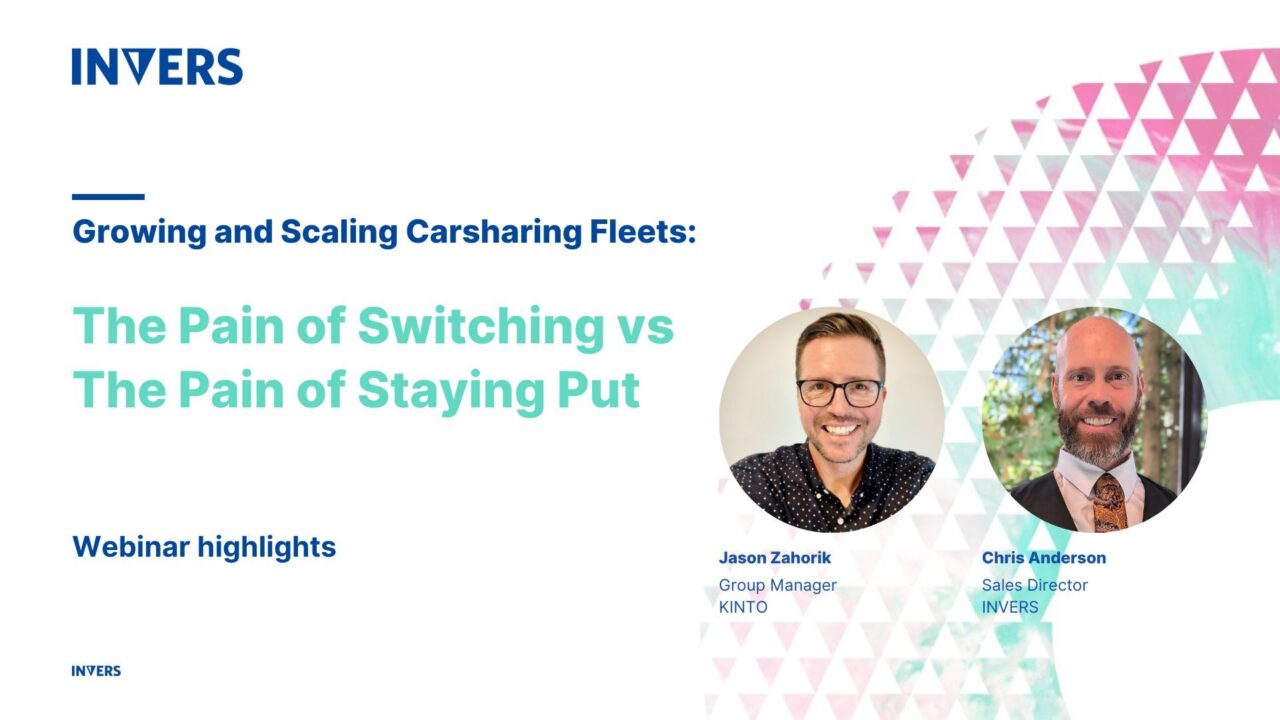 Signs that your telematics may be holding you back
Jimmy and Jason looked back at the troubles they faced with previous telematics providers. Their experiences are a cautionary tale, highlighting signs of telematics systems hindering growth. "It's one of those things where you had to take the customer call regardless of the time of the day," Jimmy recollected, spotlighting the excessive time devoted to resolving telematics-related issues—a clear sign that the telematics was not up to par.
The ramifications of these challenges is that they can negatively impact a brand's image, disrupt business operations, and jeopardize customer relations.
Jimmy emphasized that the basic expectations from any telematics system is that "it should work." Spending any significant amount of time on solving hardware-related problems should NOT be an accepted part of running carshare operations.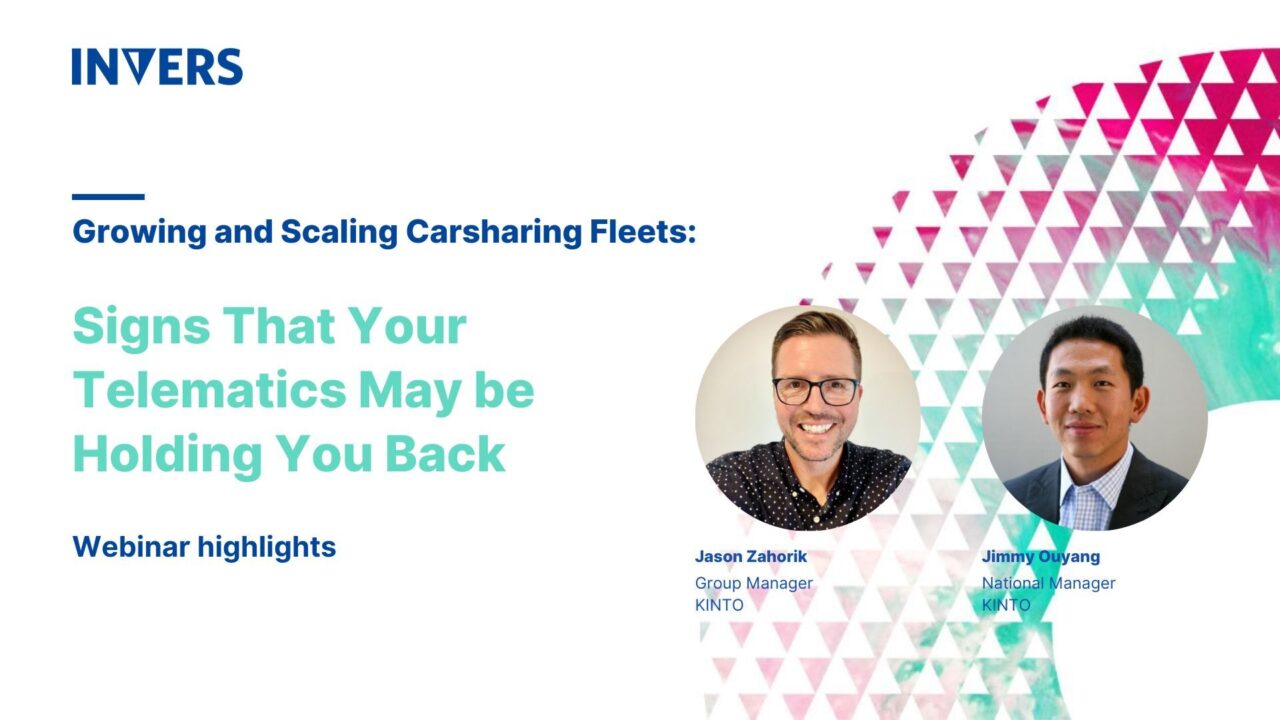 More from the webinar
Jimmy, Jason and Chris also provided insights on strategies and answered questions from the audience about:
Changes in locations and cars that enabled KINTO to grow.
How to keep the total cost of ownership and operations low.
You should check out the entire webinar recording if you're looking to grow and scale your operation.
Do you have questions about growing and scaling your carsharing operation or the challenges discussed in the webinar? Are you facing the same challenges that Jason and Jimmy did? Contact our experts to learn how you can connect to our flexible, reliable system, and sleep better at night.