How Can Sharing Operators Reduce Micromobility Battery Charging Costs?
Summary
Sharing operators are working hard to decrease micromobility battery charging costs. We're seeing two cost-reduction trends in the industry: user-based battery swapping and battery standardization. Both trends have the potential to lower operational costs, but both are facing implementation challenges.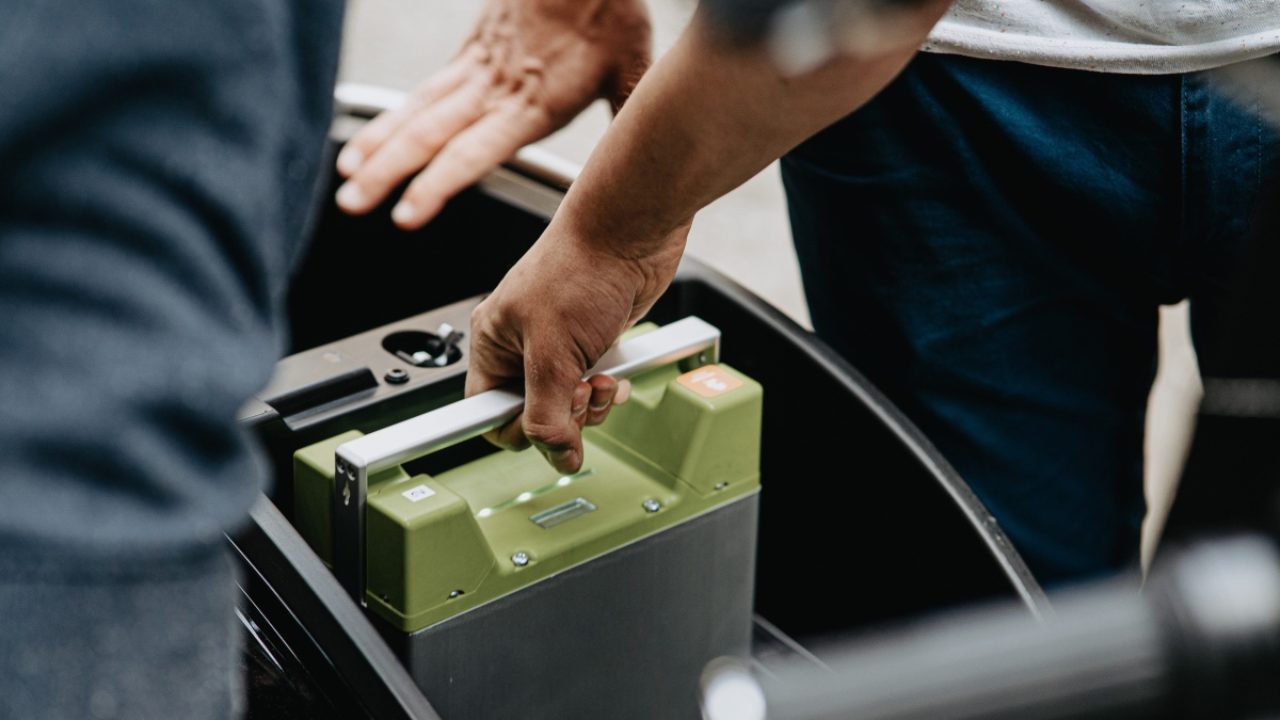 Shared micromobility is trending to electrification as electric bikes, kick scooters, and mopeds account for increasing parts of fleets. However, micromobility battery charging costs account for a large part of investment and business overheads. This blog looks at how vehicle charging today and what sharing operators are doing to lower battery charging costs.
A quick recap: how is micromobility battery charging done today?
Electric carsharing mainly depends on conductive (cable-based) charging stations somewhere within the service area, though some operators have piloted inductive (cable-free) charging. In some cases, mobile teams or service suppliers might recharge empty batteries on the spot. Nevertheless, the typical solution is to recharge electric car batteries at a charging station.
Micromobility vehicles (kick scooters, bikes, mopeds) on the other hand mainly rely on the field agent-run battery swap. Local employees or external service suppliers head out to vehicles identified for swaps with a set of fully charged batteries. After the swap, the field agent returns the empty batteries to a charging hub and starts the recharging process. Moped sharing operators, for instance, often own at least 1.3 batteries per vehicle battery slot for that charging logistic cycle. Field agents usually use cars or cargo bikes for transport.
Station-based charging is another option for topping up the battery that's particularly popular for shared e-bikes. Kick scooters used full vehicle pick ups and swaps early on, but most operators have since switched to battery swaps. Shared electric mopeds have usually relied mostly on battery swaps.
Trends from the industry: what are recent innovations?
Let's examine two industry trends looking to reduce micromobility battery charging costs: user-based swapping and battery standardization.
User-based swapping
User-based swapping is not new but is highly innovative. The idea is simple: shared vehicle users ending their ride with a low battery can end the rental at a battery kiosk and swap the battery themselves. This is a extra effort, but operators offer credits for their next ride as an incentive. The idea is compelling but requires preparation. Operators need to guide the users to safely access the empty and charged batteries. They also need to spread the battery kiosks densely across their service area.
However, the potential is huge. Gogoro, for instance, manages hundreds of thousands of battery swaps per week for their vehicle-ownership customers at its 2,000 swapping stations in Taiwan. The impact is immense: "One can now find more battery swapping stations than gas stations in six major metropolitan areas, […] with a GoStation located every 400 meters," as described by Taiwan News. Also, the sharing section of the company, GoShare, announced that users made 70% of the 1 million battery swaps done in 2020 – an impressive share.
Indian moped sharing giant Bounce has a similar system that uses both centralized battery swapping stations and smaller swapping kiosks. Bounce also founded Zuink to run over 1,000 charging points in Bangalore in hundreds of stores and charging stations. Therefore, battery swapping is an integral part of Bounce's ongoing electrification strategy.
In Europe, Swobee and Zeway are working on battery swapping infrastructure solutions and have piloted urban implementations in various contexts. Kick scooter and moped operator TIER also launched battery swap kiosks in Finland and Germany.
The potential for user-based swapping is huge and has proven to work even in large implementations. Hurdles include infrastructure costs, city support for swapping stations on public grounds, and improved vehicle design to enable safe and easy battery swaps.
Battery platform standardization
No matter which solution you prefer, from field agent-run to user-based battery swaps to conductive charging solutions, the lack of compatibility between vehicles of different operators is a growth blocker. Two ways to standardize batteries can help here: standardization before and after infrastructure rollout.
Standardization before infrastructure rollout: Teleport Mobility, for instance, is working on getting the shared mobility industry to find common ground on battery and infrastructure standardization. Imagine if kick scooter or moped users could use any battery swapping station in a city, without worrying about which shared mobility operator or vehicle manufacturer they are using or riding.
Standardization after infrastructure rollout: Gogoro doesn't force every rider to buy or use a Gogoro moped. The system has gradually opened to different vehicle makers. By the end of 2020, five of the seven big moped manufacturers in Taiwan were part of the network, including Yamaha and Aeon Motors as system partners. More recently, Honda, Yamaha, Piaggio and KTM announced the independent "establishment of a new consortium to oversee the swappable battery development program" starting in May 2021.
Either path can lead to more efficient battery swapping in shared mobility fleets for lower micromobility battery charging costs.
Outlook and further trends
The above trends are not exclusive and are meant to showcase two major solution sets in the industry. Battery standardization won't happen quickly, judging by how long it's taking to get conductive charging standardization for electric cars. User-based swapping works well in an island market such as Taiwan where one company dominates the moped industry, but it might be harder to achieve in other contexts.
Of course, other trends might also help to reduce the micromobility battery charging costs. These may include smarter batteries, better battery status tracking, higher energy densities of batteries, and more intelligent charging logistic algorithms, to name a few.