MaaS: The Amazon Marketplace of Mobility
Summary
Cities can benefit from Mobility-as-a-Service, there just needs to be an alignment providers and operators to ensure the value is shared across all consumers and stakeholders. Because mobility needs cannot be met through one solution, there is room to adopt MaaS as another way to get people out of their private vehicle.
This article originally appeared on movmi, written by Homeira Amirshahi and Amanda Lam.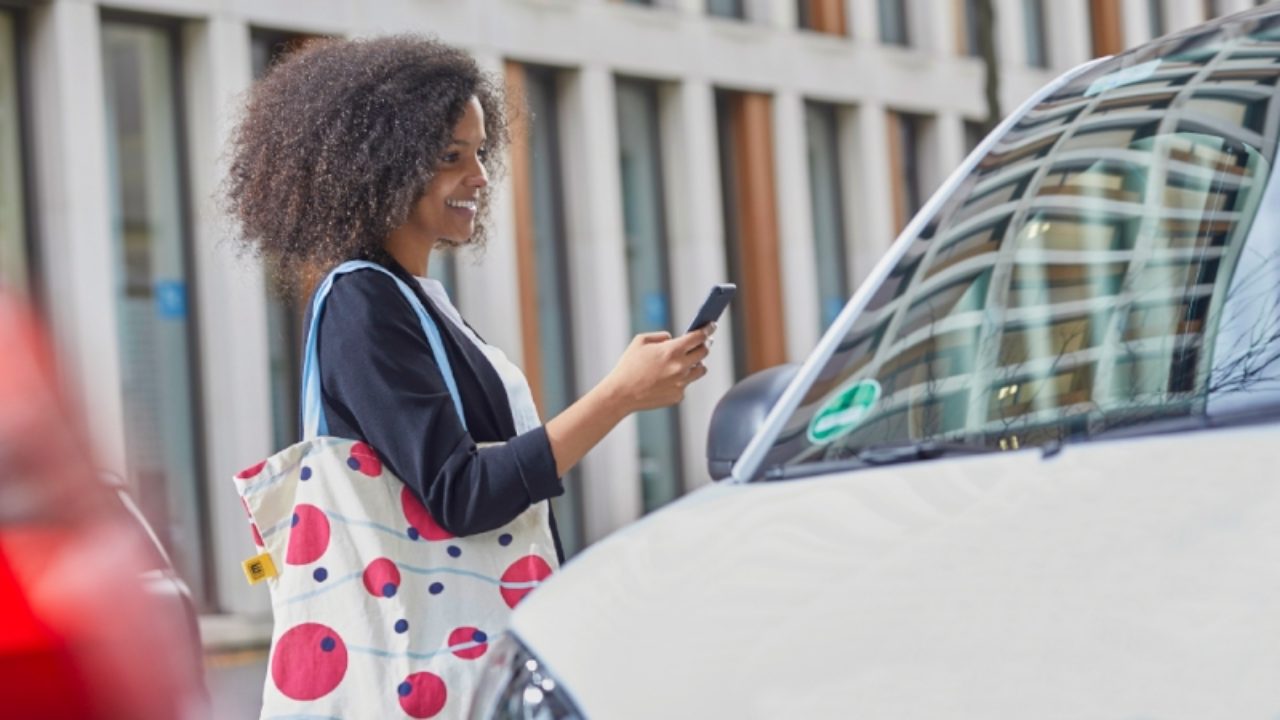 Due to the rapid growth in tech infrastructure and platform services over the past few years, consumption habits have evolved tremendously. Consumers are evermore connected, informed, and thus, empowered. Today, all that is consumed or used is expected to be customized, on-demand, and seamless – from the foods ordered, the programs watched, to the places people shop. Why should getting from A to B be any different?
What is MaaS?
When it comes to mobility, the demand for seamless omnichannel user and purchasing experience has paved the way towards MaaS (Mobility-as-a-Service).
MaaS offers travelers diverse mobility solutions based on their travel needs. All within one application interface to plan and pay for trips. In the backend, a sophisticated ecosystem of technologies seamlessly aggregates the data from different mobility providers offering different travel modes, regardless if they are publicly or privately run, all within the one platform.
Where Do We Stand with MaaS Today?
MaaS has been slow to gain traction, given the number of stakeholders involved in making MaaS work: cities, public transit operators, mobility tech businesses, privately-run mobility operators, and travelers. MaaS can be a complex challenge to setup and scale when it comes to satisfying the needs and wishes of all these stakeholders. However difficult, there is an emerging number of MaaS firsts: Helsinki was the first large city to adopt MaaS, Berlin launched the world's largest MaaS solution, and most recently, the world's first regional MaaS with subscriptions launched in Switzerland.
A recent global forecast projects the MaaS market to expand from $4.7 billion in 2020 to $70 billion by 2030 at a 31.1% compound annual growth rate. This growth will further fuel a shift away from personally owned transportation towards mobility as a service across cities. As more streets are closing up to cars and opening up to pedestrians and active travel (e.g. bikes and scooter lanes), MaaS will help this transition by reducing the need for city parking spaces. This move will benefit everyone – from improved ridership habits, transit network efficiency, and boosting private-run shared mobility business to lower user costs, city congestion, and CO2 emissions – ultimately forming smarter and more sustainable cities.
To get a deeper understanding on what the MaaS landscape looks like and the barriers that need to be overcome, we spoke to several global shared mobility operators and MaaS tech infrastructure providers to get their perspectives on the topic. Our contributing thought leaders are: Josh Johnson (Public Policy Manager, Spin), Oliver Mackprang (CEO, Miles), Martynas Gudonavičius (CEO, Trafi), John Nuutinen (CEO, SkedGo), Claus von Hessberg (Chairman & Founder, SkedGo), and Enrico Howe (Sharing Research Lead, Unu and independent moped sharing consultant).
What is the Role of Cities?
Cities play a key role in MaaS implementation. A 2019 global McKinsey survey shows that when consumers were asked whom they would trust most to operate any form of mobility offering, 32% voted for cities and transport authorities over car manufacturers (26%), tech providers (16%), micromobility players (13%), and ride-hailing players (13%). In another McKinsey survey, there was a consensus among global key mobility stakeholders that micromobility services need to be integrated into larger public ecosystems (e.g. multimodal apps) instead of operating as a standalone solution, especially in the long run. Consumers increasingly look for flexibility within mobility options that are integrated into the public transport systems.
SkedGo's J. Nuutinen believes that as cities are growing, more and more people have to be moved around, while per capita budgets are shrinking, hence the need for cities to work smarter. "Currently, across the world, the majority of public transportation systems are highly subsidized. We need to stop the subsidy bleed. Despite geographical, political, and societal differences in cities, a sustainable government funding model can only be ensured by cities switching to MaaS. To achieve this, cities have to provide a middle ground to support the entire transport spectrum. MaaS is a disruptor."
Agreeing to this is E. Howe. He believes "public transportation will continue to be the backbone of urban mobility. It's not just about one modality anymore. More and more operators are shifting into multi-modal operations and working with other operators and MaaS platforms. Cities and industry players have to develop innovative solutions to meet these changing mobility needs."
What's in it for Cities?
M. Gudonavičius emphasizes that Trafi's approach to reaching more people with MaaS was by working with cities.
"For cities, it's all about impact. In any market that we operate in, our partners can show how MaaS is driving people away from cars. That is all cities need to be convinced to sign up. In addition, for cities to address car-centricity, they need to first regulate and invest in infrastructure, then focus on creating a legitimately flexible alternative: every city resident should have multiple options to get where they need to go. This is where MaaS sees its opportunity – by offering a single access key to all urban mobility. In order to do so, MaaS has to be grounded in strong partnerships to provide a complete, multi-modal solution for people's transportation needs. Trafi's collaboration with cities even empowered these cities to leverage MaaS data collection to improve public transport such as walking and cycling infrastructure (e.g. Vilnius public transport authority for walk paths)."
Reinforcing this issue, C. Hessberg from SkedGo adds that there is a fundamental need for cities to rely on high quality and reliable data to make informed infrastructural decisions. Hence the requirement for open APIs. "There is an open regulatory requirement that hasn't been met yet. MaaS can be a game-changer here."
In short, cities need to adjust mobility laws and legislations to allow for optimal collaboration with other shared mobility providers, while using modern day tech advancements to offer traveler-focused, safe, and efficient transportation options. In turn, this will enable cities to overcome sustainability and congestion challenges they are currently facing.
How do Shared Mobility Operators Fit In?
J. Johnson from Spin thinks shared micromobility options such as e-scooters are an integral part of a multi-modal transportation system as they are a great way to facilitate first and last mile connections to transit. With more options to fulfill daily transportation needs combined with walking, shared mobility, and transit, people will be less likely to rely on personal vehicles. O. Mackprang shares a similar view when it comes to 4-wheelers. "At Miles, the convenience aspect of mobility is always in focus, helping people get from A to B. And there is no question that a platform which offers all possible mobility options in one app is the way to go."
According to Spin, cities continuously increase their selection criteria for shared mobility businesses looking to get the green light to operate. The criteria is based on the cities' own target goals (such as reduction of pollution and congestion) as well as the providers' equity levels and ability to integrate with MaaS platforms and share data. This is why Spin has established close partnerships with MaaS platforms to work towards better integration. In addition, Spin has developed mobility hubs that support multi-modal behavior. They achieved this by working with partners to offer a reliable mix of shared mobility services available near transit stops, in turn facilitating efficient switching between modes. Spin is also working on implementing their own Spin Hubs in a number of jurisdictions, incorporating additional amenities such as digital screens with real-time transit information and local wayfinding.
Similarly, O. Mackprang believes that in order to integrate into a MaaS platform, the business's operational setup and structure has to be flexible and agile. That's where Miles internally developed tech stack makes it easier for them to push such integrations forward. For example, Miles' service is currently available via various MaaS platforms such as Jelbi and FreeNow.
What Challenges Do Shared Mobility Operators Face?
O. Mackprang sees partnerships as what makes or breaks the viability of MaaS. "Having one app to provide all of your mobility needs is convenient, but it only makes sense for the operator if the partnership is equitable. MaaS providers need to be kept accountable to their promises. Who is responsible for customer service issues? How do we address carsharing-specific regulatory requirements in a MaaS app? Both parties need to have their interests aligned in order for the partnership to work."
How Can MaaS Acceptance be Accelerated?
M. Gudonavičius says, "For the past couple of years, you could start seeing individual mobility providers either becoming multimodal by extending their offering or they saw the value in easily penetrating huge existing customer bases, e.g. public transport ridership. In either case, MaaS is already an accepted norm, so there is no reluctance to join a MaaS platform. Rather, it's a discussion if they should join a city-led one or run their own."
J. Nuutinen believes the key to promoting MaaS is offering an objective and unbiased solution based on traveler's own preferences. "At SkedGo, multi-modal trips are in our DNA. We build preference-based algorithms for trip itineraries. We use machine learning to provide mobility solutions that are not only well-timed but also contextually right for the user. It is consumer smart! We have moved from pulling information to pushing solutions. To add to that, we have an open ecosystem. For us it's all about collaboration in providing choices that are better than one's own car. If you give the user the mobility they need, the car becomes obsolete. However, we are not looking to eliminate the car entirely, but to incorporate it within a bigger journey option as we believe this will be the key to unlocking MaaS."
What is the Outlook for the Future of Mobility?
O. Mackprang sums this up nicely: "Success in this space isn't on the shoulders of one player taking over the whole market. The entire mobility industry will work much better and smoother if everyone in the space works together more, understanding the pain of one another and seeing how they can support each other. The shared mobility market is big enough for everyone, and everyone can grow."
C. Hessberg finishes off: "There is a need to collaborate, there is no one solution for everyone. We need to come together to identify synergies. Exclusivity inhibits MaaS. By trying to build walled gardens, nothing will be achieved. No one benefits from this in the end. We all need to be agnostic, objective, and collaborative at the same time."