Automated Rental Beyond Cars
For many people, camping is a relaxing past-time that brings people into the freedom of nature. For those who take caravans on their camping trips, using a traditional rental service is anything but hassle-free: pre-determined rental periods and mandatory technical trainings restrict the flexibility users were looking for before their trip. Frustrated with this status quo, the founders of Roadfans decided to launch Germany's first automated rental service for caravans.

Jan Philipp Harmes and Joscha Stephan, avid campers themselves, wanted to give people easier access to caravans. Their vision was to offer a self-serve caravan rental station in the heart of the city, one that could be accessible 24 hours, 7 days a week.
When Harmes and Stephan first launched Roadfans in 2016, they could only offer a semi-automated process by using key safes. While this worked for a while, the process was not seamless and they continued looking for another solution. When they found out about the Shared Mobility OS, Harmes and Stephan knew they found the perfect solution.
Optimizing Operations with a Robust Solution
During their search for a new technology solution, the Roadfans founders already knew what features were required. Specifically, they needed the technology to:
Show the availability of caravans in real time
Process bookings in less than 3 minutes
Fully automate the pick-up and return of the caravan
Offer key-less vehicle access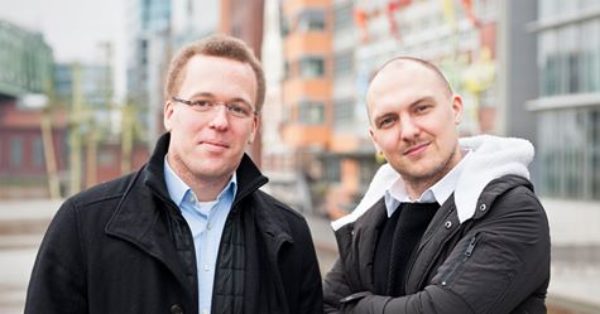 Harmes and Stephan found the Shared Mobility OS met all these criteria, and were especially excited to test out the product in real-time. Using the CloudBoxx Development Kit, the founders were able make sure users would enjoy a seamless experience without any frustration using the new technology.
They especially liked how the key-less vehicle access was made possible via smartphone. Since many people own a smartphone nowadays, having one less access card to carry around would be more convenient for their users. Even if the phone or caravan lost cell signal, a user would still be able to access their rental. As a bonus, the CloudBoxx provides vehicle immobilization to prevent unauthorized access.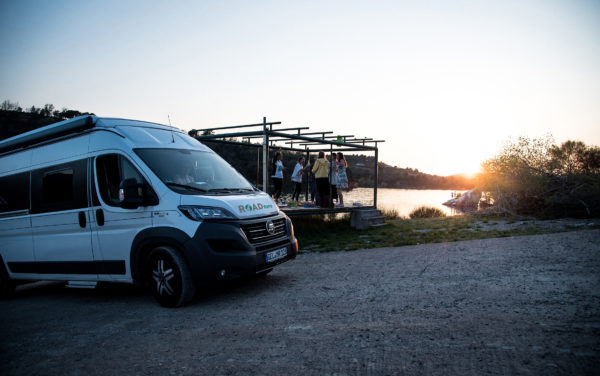 Most importantly, Roadfans needed a solution quickly as prime camping months were approaching. INVERS understood the importance of a fast turnover time, so the details were finalized and contract was signed in just 30 days. After that, Roadfans was able to install the equipment in the caravans. Since the testing was done with the CloudBoxx Development Kit and they worked with great technicians, the implementation was seamless.
The fast launch allowed Roadfans to stay competitive in the industry while delivering additional value to their users. Having good communication helped with this process as well, with INVERS providing installation instructions and support when needed, and Roadfans taking the hands-on responsibility and doing the physical implementation.
Vehicle-agnostic Shared Mobility Solution
The caravan sharing market is new to INVERS, proving that the application of the Shared Mobility OS is diverse and there are numerous possibilities. Shared mobility is not limited by the mode you choose to get around, especially when almost anything can be shared, like caravans. Under the right conditions, launching a shared mobility service can be seamless and as quick as a month.
If you want to start your shared mobility operation, whether it be with cars, scooters, caravans or another vehicle, get in touch with us! We are happy to talk about what is possible with the INVERS Shared Mobility Technology.