How Moped Sharing has Evolved
Summary
When we last talked about moped sharing, we talked about why this mode is becoming more popular. Now that moped sharing has emerged as a valuable option in people's mobility portfolio, we take a look at the sustained growth of this mode and what is needed to make it work.

Scooter sharing (aka moped sharing) has grown remarkably in the last year, and we're not talking about the kick scooters that have multiplied in cities. Instead, we are talking about electric-powered mopeds. These types of scooters have been popular as a private vehicle throughout Europe, but have recently been adapted as another option in the shared mobility ecosystem.
It's not just in Europe that mopeds have grown. New operators in New York, Atlanta, and Florida have also taken advantage of the gap mopeds help fill in day-to-day mobility. At a speed of 30 mph, users travelling within the city will find this mode very efficient. According to Govecs CEO, Thomas Grubel:
"Moped-sized scooters are today's ideal solution for urban territory mobility. They are environment friendly, easy to use, and allow people to travel on urban roads faster and more efficiently than with any car. In sharing schemes, the customer pays only for the time used, and the search for parking does not exist. Our experience and historical data show that quality electric scooters offer a lifetime of at least 3 to 6 years and therefore contribute very positively to climate challenges."
Success Stories from Around the Globe
The latest report from Innoz (Global Scootersharing Market Report 2018) identified growth of mopeds by over 200% from 2018 vs 2017. Spain is now home to the most number of shared scooters, beating out Germany who had the largest fleet previously. In Madrid alone, there are over 4,500 scooters available for people to ride. Meanwhile, there are only 2,600 carsharing vehicles available in the city (Wards Auto).
eCooltra, the leading scooter sharing operator in Europe, has grown to a fleet of over 4,600 in just two years. Originally operating in Barcelona, eCooltra has expanded operations to Valencia, Madrid, Lisbon, Rome, and Milan. This rapid and successful expansion highlights the gaps in mobility options that are still waiting to be filled.
While some may attribute this successful growth to the warm Mediterranean climate, the numbers prove otherwise. France, with the second largest scooter sharing fleet globally, is typically cooler in temperature. Nonetheless, there are over 4,300 scooters in Paris alone (Innoz Global Scootersharing Market Report 2018). One of these operators, Coup, started operations in Berlin but saw the opportunity to grow and thrive in Paris.
Just as carsharing started in Europe and later proved successful in North America, scooter sharing will undoubtedly follow the same pattern. From 2017 to 2018, the number of shared scooters on the road increased by 164% in the United States and 133% in Mexico (Innoz Global Scootersharing Market Report 2018). While these numbers are only a fraction of what we see in Europe, the level of sustainable operations we see signals a strong growth opportunity.
Scoot, the scooter sharing operator that first saw this market potential back in 2012, is still providing the people of San Francisco a fun way to get from A to B. Revel, a new player that launched in New York last year, has been strategically evaluating cities across the country to determine what their next market should be.
Making it Work
Success in this space involves more than just placing scooters on the road. Instead, operators need to understand the critical success factors in making scooter sharing work. At the core is the technology. The scooter sharing technology needs to work in order to provide the level of service needed to earn customer loyalty and retention. With proven, reliable technology in place, operators can then focus on building up additional value for its users.

Take a look at what you should expect from a technology provider: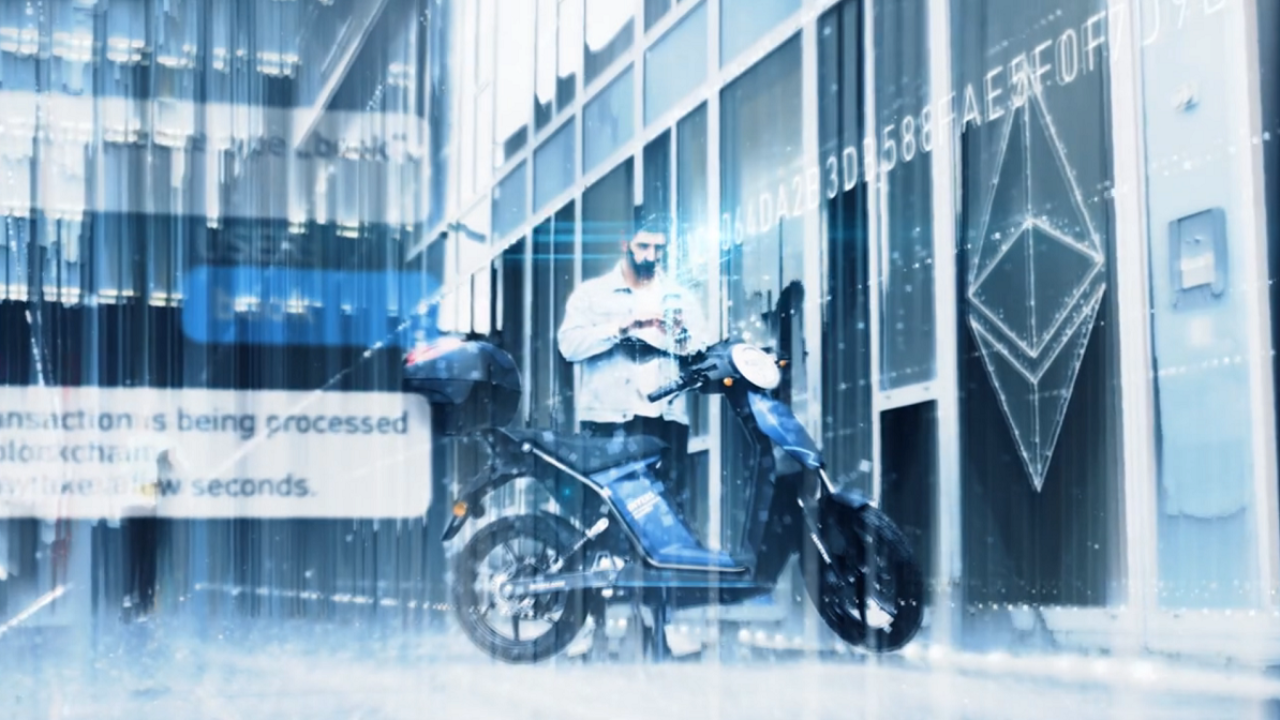 As the shared mobility ecosystem continues to grow, people will begin to have more options to get around than they ever had. With more options and different modes to meet different mobility needs, it starts to make more sense for operators to offer a mixed fleet with scooter sharing. For example, the new operator MotMot in Mexico is offering both the moped and kick versions of the scooter. Giant Uber has ventured into bikesharing and is currently exploring other options as well. The future of mobility is multi-modal; operators who can offer multiple options will be able to present themselves as more valuable to customers.
Moped sharing continues to grow as a valuable part in people's mobility portfolio. Over time, the prevalence of mopeds will be more apparent in North America, but the presence of key players like Revel and Scoot highlights the opportunity for more operators to join them in this market.