How Shared Mobility will Help Transform Cities in 2021
Summary
2020 did not turn out as anyone expected, but we were glad to see a push towards revamped streets globally. Next year, we believe there will be more street space given to non-vehicular ways of getting around, along with better management of curb use and more electrification of mobility.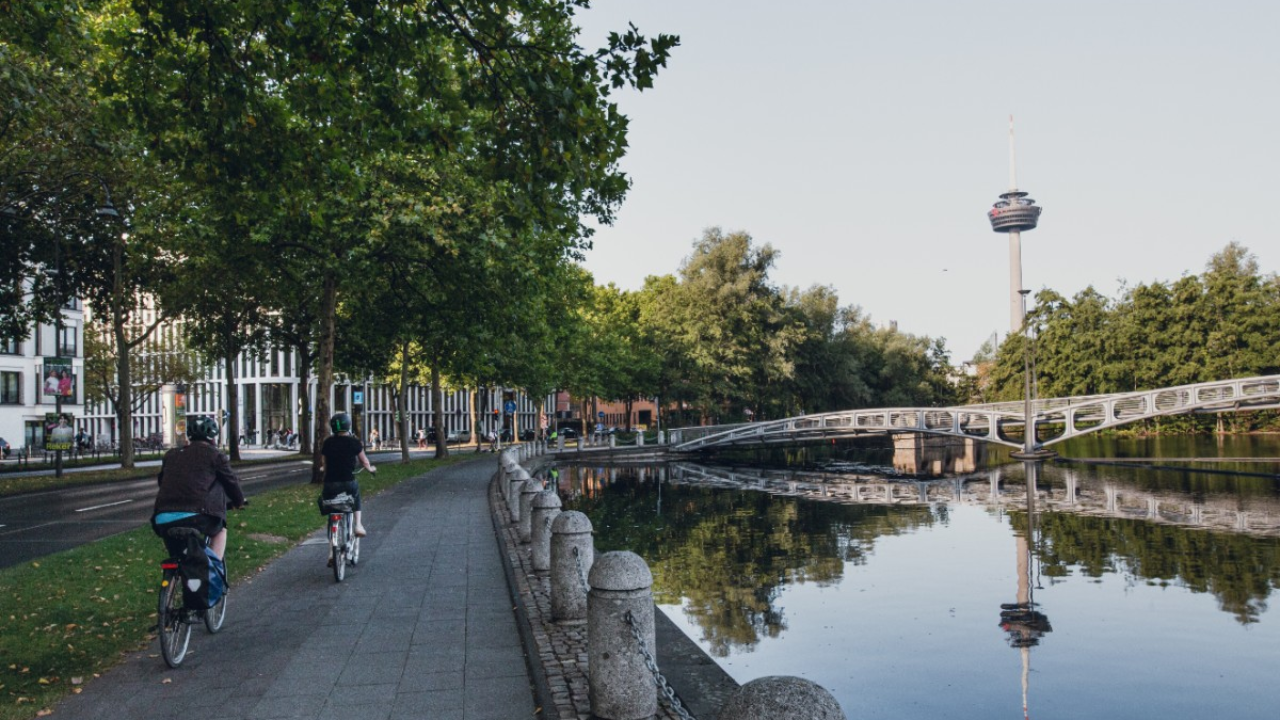 This past year did not go as planned with growth and expansion plans halted due to the pandemic. Despite the difficulties the pandemic caused for many people, the reaction from cities to accommodate the movement of people, through curbside dining to more bike lanes to slow streets, have brought more attention to the need to look at what people need: NOT cars.
Last year, we highlighted revamped streets as a key aspect of influencing the trajectory of shared mobility. Even before the pandemic, complete streets – which dedicate road space for walking, biking, busses, as well as cars – were becoming an important way to ensure cities were designed for all individuals regardless of their chosen mode of transportation.
But how does this look like now? Across Europe, governments are reducing speed limits to decrease the fatalities of traffic incidents and to make roads safer. Bikes are being used as the go-to transportation mode for social distancing, and this is reflected in a global spike in bike sales – up 75% in US and 63% in UK. In Bogota for example, car lanes are being converted into bike lanes, doubling the capacity and throughput on the roads.
These changes further promote shared mobility usage. Better infrastructure for bikes and kick scooters will provide the safety that is currently lacking in cities for micromobility. More people on bikes makes biking safer for everyone. Shared mobility has also supported the growth of 15-minute cities or proximity cities – the concept where your home, work, and key amenities are located within a 15-minute radius, reducing the need to travel in a car. In Paris, bike sharing helped supplement people's transportation needs, and more recently, kick scooters have helped meet short distance trips.
The momentum from these initiatives to improve city infrastructure will continue and likely lead to stronger adoption of non-vehicular travel. At the same time, if cities want its residents to shift away from their reliance on personal vehicles, there are other factors that need to be taken into consideration to maintain the change in how people choose to get around.
Rethinking the Curb
Prioritizing curb usage is gaining more prevalence, especially as bikes gain in popularity alongside shared micromobility services and delivery companies become busier than ever as online orders become the go-to shopping mode of choice. While having an abundance of flexibility on how goods are consumed and how to get around the city is beneficial for consumers, this results in excessive demand for the curb. Specifically, cities are faced with growing urgency on how to manage this humble piece of city space.
Data tools like Remix and Streetlight Data attempt to measure, aggregate, and manage curbside usage to help municipalities understand the various types of utilization the curb sees throughout the day and week. In many cases, the curb supply is fixed and the demand for the space must work within the spatial constraints. However, data tools provide tangible numbers that indicate the need for cities to be more proactive in managing the space, whether it be dedicating sections for delivery drop-offs and pick-ups or taking a parking spot for bikes and kick scooters.
More partnerships need to form between cities, shared mobility operators, delivery companies, and advocacy groups for walking and rolling. By getting a broad and diverse range of stakeholders involved with the planning process of how to improve curb side usage, the overall sidewalk and road infrastructure will be better suited for all forms of mobility and transportation needs.
Electrifying Mobility
Electric vehicles are on a hockey-shaped growth curve, according to Catherine Kargas, an electric mobility expert who is currently the Vice President at MARCON, a research and strategy consulting firm. Catherine says, "Every OEM has new electric makes and models in the pipeline, so there will be more options for consumers. For carsharing operators, this means more choices for shared fleets as well."
Catherine notes that in general, the challenges that came with having electric vehicles in a carsharing fleet was range and charging. With fleet maintenance already being a complex, logistic-heavy task, adding more frequent recharging needs just add to the workload. However, there is a trend towards improvements in battery and consumption levels. According to Catherine, "Range is increasing and becoming less of an issue because batteries are denser, and the chemistry is changing. For shared mobility operators, this means faster charging, longer range, and decreased operational costs. Ultimately, this means cars become more available, resulting in more revenue."
Charging infrastructure will also continue to improve. Catherine predicts that we will have 350 kilowatt charging infrastructure within the next few years, up from current infrastructure of 50-120 kilowatt. Furthermore, she adds, "Electric vehicles will achieve price parity with internal combustion engine vehicles (ICE) in the near future. With batteries getting cheaper, charging being faster, and costs being equal, electric vehicles will become the obvious answer."
These are positive signs that point towards fewer obstacles for electric vehicles in shared mobility fleets. The challenges and obstacles that come with an electric fleet will be minimized over the next few years. In our conversation with Beam, Zoomcar, and GoFun earlier this year, all three operators agreed that going electric is inevitable, and should be embraced sooner than later.
Shared Mobility's Role in All This
Shared mobility gives people more options on how they can meet their transportation needs. By reducing their reliance on a personal vehicle, people are accelerating the need for cities to better manage their streets and curb usage, while putting pressure on OEMs to provide cleaner vehicles for shared fleets.
For curb usage, shared mobility brings to light the need to discuss how cities are currently not designed for all forms of mobility. While kick scooters are easy to place blame and scapegoat for causing clutter, the silver lining to this chaos has been a serious discussion on what needs to be done to accommodate the different ways people choose to move around.
Meanwhile, despite carsharing fleets representing a small portion of overall vehicle sales, OEMs can count on their large orders to get more people into their electric vehicles. Similarly, OEMs have an incentive to work with carsharing operators as a channel to get consumers introduced to their brand and vehicles. From an environmental standpoint, cities should also get involved and make it easier for electric carsharing fleets to operate in their city to help achieve sustainability targets and reduce overall carbon emissions.
Overall, shared mobility touches on many aspects within a city and externally with the greater transportation ecosystem. Despite a stall in growth due to the pandemic, we expect shared mobility to continue influencing how people get around and how cities think about the environment they provide for their residents. Cities need to build healthier communities and accommodate all forms of mobility, and shared mobility will be a big piece of that puzzle.