Trip to Kenya: Navigating Through Developing Road Infrastructure
Summary
Despite a lack of infrastructure investment a decade ago, Kenya is experiencing more growth and focus in providing mobility options to support a growing population. Ride hailing and vanpooling are currently the dominant forms of shared mobility, but there is still opportunity for growth of other modes as well.

Over the years, Kenya has seen more investment and focus in building up the mobility infrastructure. Prior to the mid-2000s, urban mobility infrastructure was largely neglected, with congestion causing $5.6 million USD in lost productivity per day. Nairobi, the capital of Kenya, has experienced a population that has tripled in size over the past decade, but has been struggling to keep up with building or maintaining the infrastructure needed to move this growing population. While this challenge is not unique to developing countries, it is an area that is being addressed through more government investment and partnerships.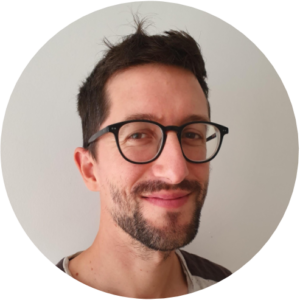 In this "Trip to" edition, we interviewed Alexandre Gauquelin, a shared mobility consultant currently based in Nairobi, Kenya. He shares his firsthand experience with the city's mobility network alongside his work in shared mobility. Alexandre entered the shared mobility industry working for Smoove, contributing to the launch of major bike-share services in Vancouver, Helsinki, and Moscow. He is currently working as an independent consultant, offering his technical and operational expertise, project management abilities, and interest in content production to a large variety of public and private clients.
How do people get around in Kenya?
The most popular mode of transport in Nairobi are Matatus, an informal network of minibuses, mainly organised as SACCOs (Savings and Credit Cooperative Organization). Matatus represent around 40% of the modal share in the capital, mainly due to its low cost: an average trip costs 50KES (0.40€). Then comes walking with 35% of the trips in Nairobi. Despite the prevalence of walking, it is worth noting that there is a lack of walking infrastructure. Many streets, and sometimes entire neighbourhoods, do not have sidewalks or suffer from discontinuity of sidewalks.
These figures are quite consistent across Kenya's main cities, with the share of walking inversely proportional to the city size. The rest of the pie is shared between private cars, boda-bodas, and rickshaws, depending on the area. If 8% of Nairobian households own a car, the number drops to 1 to 3% in other Kenyan cities.
How have consumers adopted shared mobility and is one mode more popular than others?
Ride-hailing is the only shared mobility option currently available in Nairobi, whether it be with cars or motorbikes. Even though ride-hailing has been present for decades as an informal service, it has developed and evolved thanks to digitisation and investments from operators. The market is now largely shared between Uber and Bolt, who managed to integrate boda-boda in their apps, which is rides the cheapest option available. Some local boda-boda operators, meanwhile, are trying to solidify a share of the shared mobility space, but most have now shifted to focusing on deliveries.
A couple of bikeshare initiatives have been launched as well, such as Mobike at the UN headquarters in 2018 and a pilot at Nairobi University in 2017, but none of them managed to create a demand for such services.
What role does shared or private micromobility play in Nairobi? How important is the moto-taxi?
Cycling is the only micromobility option in Nairobi. Although it only represents 1% of all trips in the city, the improving cycling culture and bicycle lane networks makes it a growing transport option. The improvement of infrastructure is a key point towards a faster adoption of these light electric vehicles. Electric micromobility, such as e-scooters, e-bikes, and e-mopeds, is currently non-existent, due to the higher prices when compared to their manual counterparts. In addition, these two-wheeled vehicles are difficult to ride through Nairobi's traffic and on uneven road surfaces.
However, moto-taxis or boda-bodas (which I consider out of the micromobility range), are playing an important role in the urban landscape. Due to the growth of ride-hailing, the market has expanded to serve food and parcel deliveries as well. The main actors, Uber and Bolt, are now very visible in the city and boda-bodas are part of the local mobility culture. This industry is very dynamic and is an important lever to improve congestion and traffic related issues. Fleet electrification and vehicle acquisition models are driving many start-ups developments.
What trends do you see in the shared mobility space in Kenya?
As touched on earlier, the boda-boda market will be the most dynamic in the next couple of years. They are easy to access for locals and have built up momentum towards electrification. There is no doubt that foreign investors and mobility players will be keen on joining the game. However, the boda-boda market might not be mature enough to evolve in to a shared micromobility services yet. People first have to get used to these new types of electric vehicles, while solution providers will have to adapt to the local mobility culture.
But this doesn't mean that micromobility usage will not grow. Together with the improvement of urban mobility infrastructure, I believe that e-bikes have the highest potential for Kenya. E-bikes have a lower total cost of ownership when compared to a car and is a reliable solution for many trips that people need to make. I am currently working with Hatua, who is ready to launch Africa's first e-bike subscription service in Nairobi, with a focus on serving delivery workers.
On a day trip through the city, where would you take us to discover the current and future mobility vibe of Nairobi?
Let's meet on Waiyaki way, the main artery crossing the city from East to West, and a great example of what mobility currently is in Nairobi. There are never-ending traffic jams, roads full of crazy matatus overtaking on the roadside, along with overloaded boda-bodas. The ongoing construction of the elevated highway that will follow the same route adds to the feeling of chaos.
Then we will hop onto a boda-boda to one of Nairobi's malls where you can witness the beginning of vehicles electrification. Electric vehicle charging stations are getting more and more common, boosted by the development of services such as Nope a Ride (100% electric ride-hailing service), and continued fleet electrification from Uber and Bolt.