Reshaping Mobility Post-Pandemic (pt. 1)
Summary
Given the continued uncertainty due to the pandemic, operators should look to establishing stronger private-public partnerships, hyper focusing on consumer needs, and cooperating between players. Cities should continue reallocating road space to non-vehicular travel.
For insights on how the micromobility space reacts to the pandemic, see the second part of our "Reshaping Mobility Post-Pandemic" series.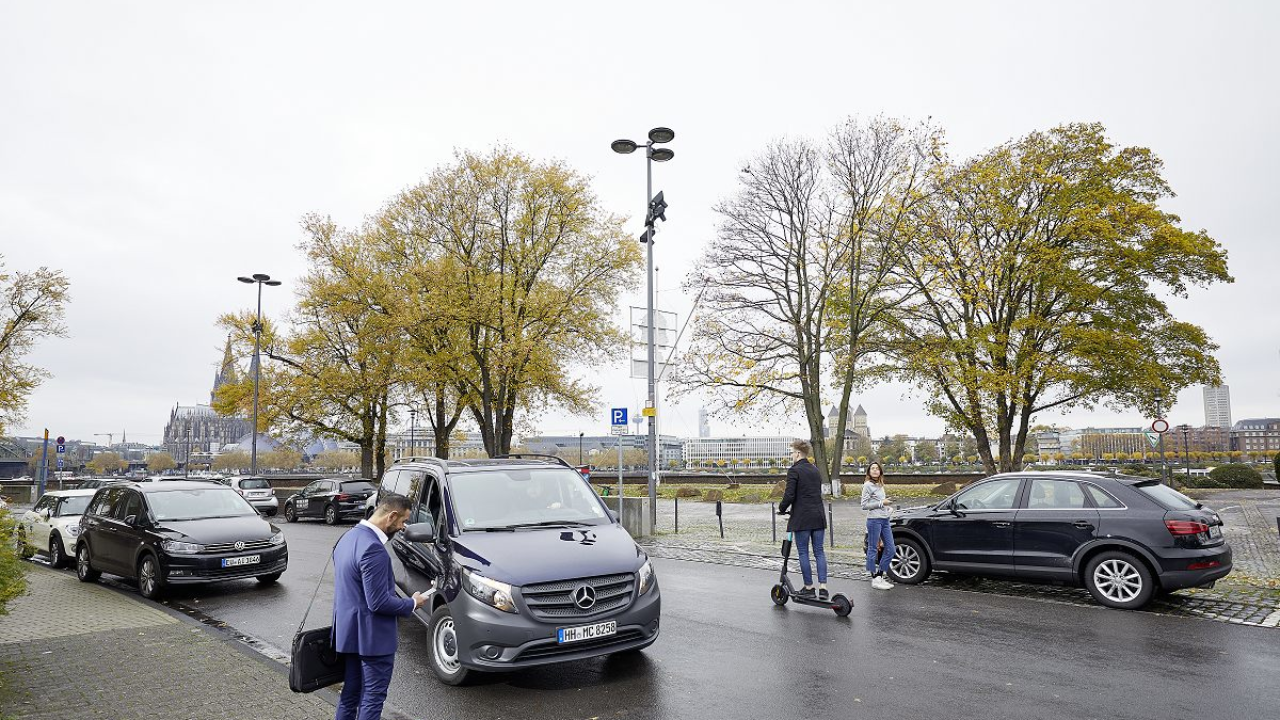 The pandemic-caused global lockdowns resulted in a decrease in mobility demand. This includes all transport modalities from ride hailing and scooter sharing to public transit. As a result, some operations completely shut down their services, while others refocused their efforts on servicing frontline and essential workers. Movement within cities now vary depending on region and the level of pandemic infections, but undoubtedly, mobility will look different than last year.
Shared mobility players are now faced with the need to show "existential flexibility", which means being able to make rapid adjustments to adapt to the 'new normal' and the greater urge for customized service offerings. Based on what we have seen so far, there are promising directions and improvements that operators can take to better align shared mobility to the changing needs of users. These are not unique reactions that necessarily arose from the pandemic, but have increased in importance due to the current circumstances.
1. Establishing stronger public-private partnerships
When scooters landed on city streets, people either loved them or hated them. Cities had to quickly figure out how to regulate these micro vehicles. While some scooter operators worked on building up a relationship with city officials, many others neglected to do so, even to date.
When stay-at-home orders were first issued, many scooters were pulled off the streets, leaving those who relied on them without transportation. Jeffrey Tumlin from San Francisco Municipal Transportation Agency says: "At a time when all of these private companies should be demonstrating their value, they're actually fighting for their own financial lives and therefore prioritizing the convenience of the privileged over the needs of cities and their most vulnerable travelers." Tumlin also argues that "the private mobility space has got a lot of work to do, to rebuild relationships with cities, and get people to see them as actually a part of a solution, rather than just a mechanism for some potential profit in the future."
At the same time, cities also have a role in building this relationship to be win-win for both the city and the operator. After ShareNow pulled out of Calgary, Canada, the city revamped its parking permit policy. Since parking is one of the main reasons that prohibit profitable operations, the city decided to set a tiered pricing on parking permits based on neighbourhood. One factor that influenced the tiered pricing was transit accessibility – permits were cheaper in transit-scarce areas. Using permit pricing as an incentive, the city encouraged carshare operators to place cars in areas that need additional transportation options.
In 2018, Madrid Central came into effect, which restricted vehicle access in the city's core in order to improve air quality. To further discourage dependency on private vehicles, Madrid allows carshare vehicles to enter and park in this restricted zone for free. In Taiwan, when public transportation use decreased by 30%, officials worked with WeMo to determine if people were choosing to ride their shared mopeds instead. By working closely with city officials, WeMo was able to show them data on how moped sharing supplemented public transit, not compete against it.
2. Hyper-focus on consumer needs
Local mobility culture is a concept that operators need to fully understand and grasp. Instead of having a blanket approach to the messages and campaigns that are run across different countries or even regions, operations need to be more personalized. At the onset of the pandemic, TIER quickly launched a program to provide free rides to essential workers. Revel created a new partnership program at the onset of the pandemic to give restaurants access to their shared mopeds for free to support their delivery needs; Revel connected with the local community and offered a solution to their needs.
In addition, with international travel being temporarily blocked or discouraged, operators who benefit from tourist usage will have to review how they will make up for the lost revenue. In Paris, tourists make up 40-70% of scooter rides throughout the year. Whether operators incentivize longer term rentals or offer monthly subscriptions to vehicles, local consumers will need to be the main focus. In Malaysia, border restrictions are still enforced, meaning there will be less travelling abroad. As a result, SOCAR expects to see more trips made within the country from its users and is preparing to shift their focus and meet that demand.
Being hyper-focused as an operator could also include focusing on a niche segment. Gotcha, for example, who operates a mix of micromobility vehicles, has seen an ridership and revenue increase. They even managed to launch in new markets during the pandemic while other operators were suspending their service. The difference with Gotcha is their niche focus on universities and campuses. With a segmented user group, they are in a better position to understand their users and adapt to any changes in trip patterns and needs.
3. Less space for cars, more space for people
COVID-19 has triggered sensitivity to the importance of personal space and territory, whether it is to pass someone on the sidewalk or to benefit from an outdoor activity. This has proven to be challenging in times where cars take up the majority of urban landscape. While not all cities can follow Paris's lead in replacing on-street parking with bike lanes, many cities are beginning to reallocate the use of road spaces. From Bogota adding over 110 km to active travel to Lithuania using park space for restaurant dining to Vancouver reducing speed limits to make streets safer, cities are mobilizing to help people move around safely.
For the micromobility space, this is much needed. Dedicated and improved infrastructure for bikes and scooters provide a safe space for all riders. This also helps minimize the fight for sidewalk space and the clutter that scooters and bikes are accused of causing. More space for people in urban environments has a direct effect on shared mobility usage increase. In their transportation choice of getting from A to B, when there is assured rider-safety space as well as the reduced risk of viral infections (compared to public transit) people are more open to exploring new modes of transport.
Giving people more space also results in healthier communities as people are encouraged to choose more active forms of transportation. Shared mobility also helps build better cities. Anecdotal evidence has found that electric bike usage is growing the most compared to other modes, which could indicate that's how people are choosing to travel for longer distances. Kick scooters, on the other hand, help fill in the first and last mile gap. Consumer behaviour is shifting and shared mobility needs to be positioned as a multi-modal asset in consumers' transportation portfolio.
4. More cooperation between players
Joining forces is one way to stay competitive in the market while reducing cash flow burn. It could also be strategically advantageous to build greater market share in an increasingly competitive space. Last year, Daimler and BMW merged carsharing operations to become a larger player. More recently, Uber and Lime worked out a deal to adapt to the changing landscape, with Uber's subsidiary Jump moving into Lime's possession. In addition, Voi and BlaBlaCar partnered to create BlaBlaRide and the scooters are now integrated into the carpooling platform. Voi is also now part of FreeNow's MaaS platform to offer its users a wider range of mobility options.
We have also seen more collaboration between mobility-related industries, like scooter sharing and food or grocery platforms supporting each other in meeting current consumer needs. Carsharing company SOCAR in Malaysia adapted to changes in user demand by partnering with food delivery companies. While this partnership likely would not have been formed in the short term if it wasn't for the pandemic, it shows how synergies can be found in other verticals. Similarly, Gojek focused on strengthening their ecosystem of services to ensure drivers still had earning opportunities. Even as demand for ride hailing decreased, drivers were able to work within Gojek's platform and meet changing user needs.
Addressing an Uncertain Future
Even with lockdown restrictions easing, the pandemic continues to weigh heavily on people's transportation choices. Operators need to re-evaluate their users' needs and make changes to stay relevant and convenient. Cities need to stay open to opportunities that will allow them to focus on moving people safely and efficiently. Most importantly, people need to understand the value different forms of mobility offers in order to continue moving within cities while adapting to a new post-pandemic environment.