Your Moped Sharing Questions, Answered
Summary
Reliable and flexible technology is needed in moped sharing so operators can have a strong foundation to build-up their customer experience and hit profitability. After hosting a workshop on moped sharing tech, we received many questions that are relevant to moped sharing operations, from safety to equity to general operations.
At Micromobility World, we hosted a session with Enrico Howe to deep dive into moped sharing technology. In summary, the session highlighted the need for reliable and flexible technology, which includes three key components: connected vehicles, fleet management software, and sharing software with a user app. The changing mobility landscape, alongside increasing regulations from cities, creates a need to have technology that is flexible and adaptable to implement new features as needed. Watch the session here and read through our audience Q&A below: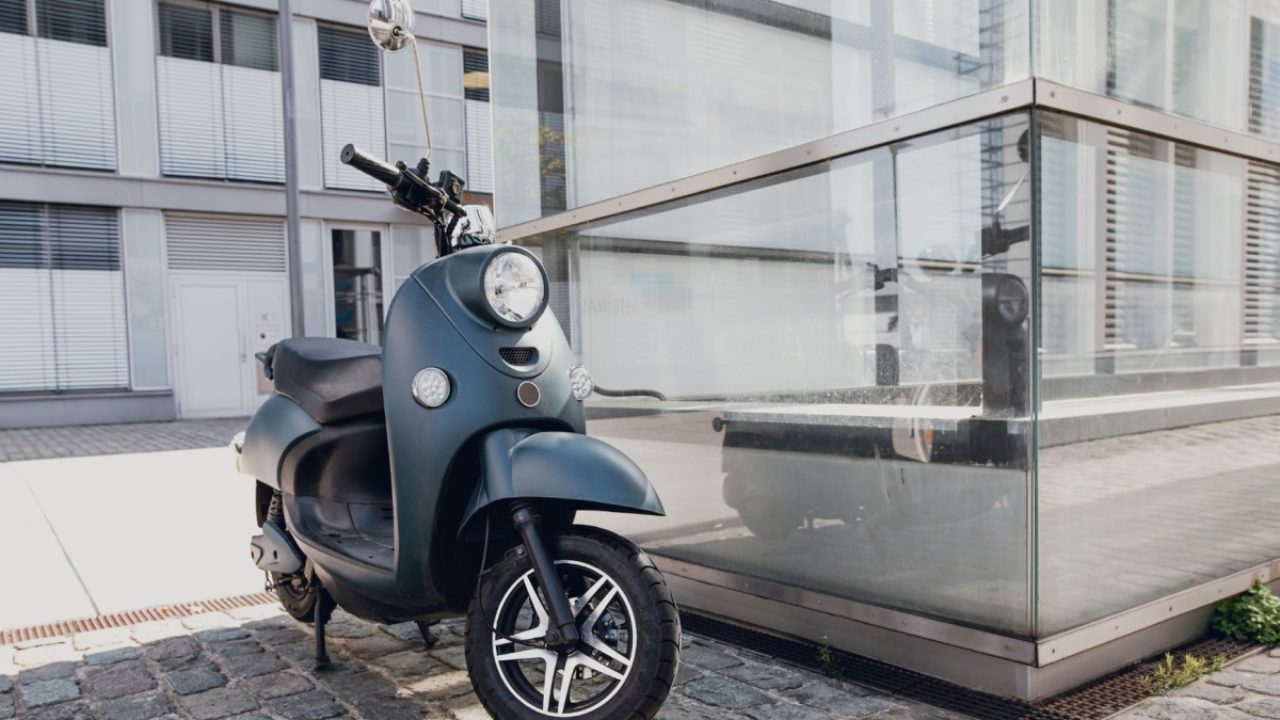 Has the lack of safety affected the adoption of moped sharing?
Many factors need to be considered here and depend on specific market characteristics. This includes moped riding skills, intensity of moped use in a city (there is safety in numbers), driver's license regulations for moped use, weather, infrastructure conditions, city regulations, and more. In short, operators need to adapt their safety measures based on the local mobility culture.
A good example is the US-based operator, Revel. In August 2020, Revel implemented additional safety measures to build a member base that better understood how to ride safely. This included a mandatory 42 question test, helmet selfie before every trip, partially automated customer suspension (in case of repeated violations), a community reporting tool, plus other smaller measures like offering personal helmets for purchase. With these measures, Revel was able to decrease crash rates by 50%.
This highlights the need to have a tech stack solution that can incorporate additional safety measures as needed. As a result, moped sharing can have outstanding adoption rates even in less moped-dense markets like the US.
Does the share of male and female users of mopeds and kick scooters differ?
Throughout shared micromobility, whether it's mopeds or kick scooters, users tend to be male – on average, only 1 out of 4 users are female. Unfortunately, there is definitely a gender gap in shared micromobility usage and it is influenced by risk perception, city infrastructure, care work, vehicle suitability and the need for vehicle ownership. Read more about the gender gap issue here.
When looking at moped sharing specifically, users are often male, on average are in their late 20s or early 30s, and live in urban centers (congruent to the service areas). One large moped sharing operator reported in 2019 that 75% of users were younger than 45.
How would a future operator decide whether to build or buy their tech solution?
The decision to build or buy a sharing software solution depends on how operators want to focus their resources. While there are pros and cons to both options, this isn't a black and white decision. For example, it can depend on how established the market is, how much capital you have, and more. Fortunately, operators can switch from a third-party software to building their own or vice versa, at any point. However, there are many variables to keep in mind – it's not only about the switching costs and logistics. Switching tech solutions involves doing a cost-benefit analysis, determining your business strategy, and refocusing your resources.
When it comes to buying a third-party software, operators can choose a solution that closely fits their current needs. Buying also means not having to manage the challenges that come with testing and fixing bugs or figuring out foundational workflows like user onboarding. However, buying also means that down the line, once you have a stronger grasp on features that would strengthen your operations, you may face restrictions on what you can and cannot do with the sharing software.
Meanwhile, building your own sharing software means you have the ability to customize and develop features based on changing customer, market, and operational needs. Operators can also schedule updates on their own timeline and have more control over the speed and delivery of changes. For example, any features deemed urgent can be implemented right away instead of having to wait for approval from third-party software. However, building your own sharing software also takes up more time and capital at the beginning, so these trade-offs have to be taken into consideration.
We have typically seen new operators entering the market who go for turn-key, off-the-shelf solutions and would rather put their focus on speed to market and keeping operations streamlined. At the same time, the bigger, more established players tend to switch from third-party software to their own software solutions down the road as it gives them more room for differentiation.
Are mopeds best to operate in and reach underserved areas of the city? Or would kick scooters or bikes be better? What is the best mode to serve low density areas?
With shared mobility, there isn't a one-size-fits-all approach. Multi-modality is what people need to get out of their privately owned vehicle and choose public transit, walking, and shared micromobility. This holds true for reaching underserved areas as well. Those who live there also have an assortment of trip needs, where a mix of options would be the most optimal.
While density is a key consideration for launching a shared mobility service, there are growing ways to serve less dense areas, which are often the underserved areas in the city. Shared mopeds, bikes, or kick scooters can help fill the first-last mile gap in bridging the distance between a transit hub and home or work. Depending on the actual distance, mopeds may do a better job in serving a longer distance than kick scooters. Again, this is where city characteristics and local mobility culture will influence the mode or modes that will make sense to operate in commonly underserved areas.
What are the maintenance requirements for mopeds? Is there more complexity than for kick scooters?
In general, the maintenance requirements for mopeds are similar to kick scooters. Operators need to look at fleet management aspects like charging needs, cleaning, and vehicle maintenance. However, given that mopeds run at a higher speed than kick scooters, strong fleet management is critical to ensuring a safe and seamless moped sharing operation.
Other costs that moped sharing operators should account for include the cost of purchasing the vehicle, telematics, and software needed to connect and run the shared fleet, fleet management, and insurance costs.